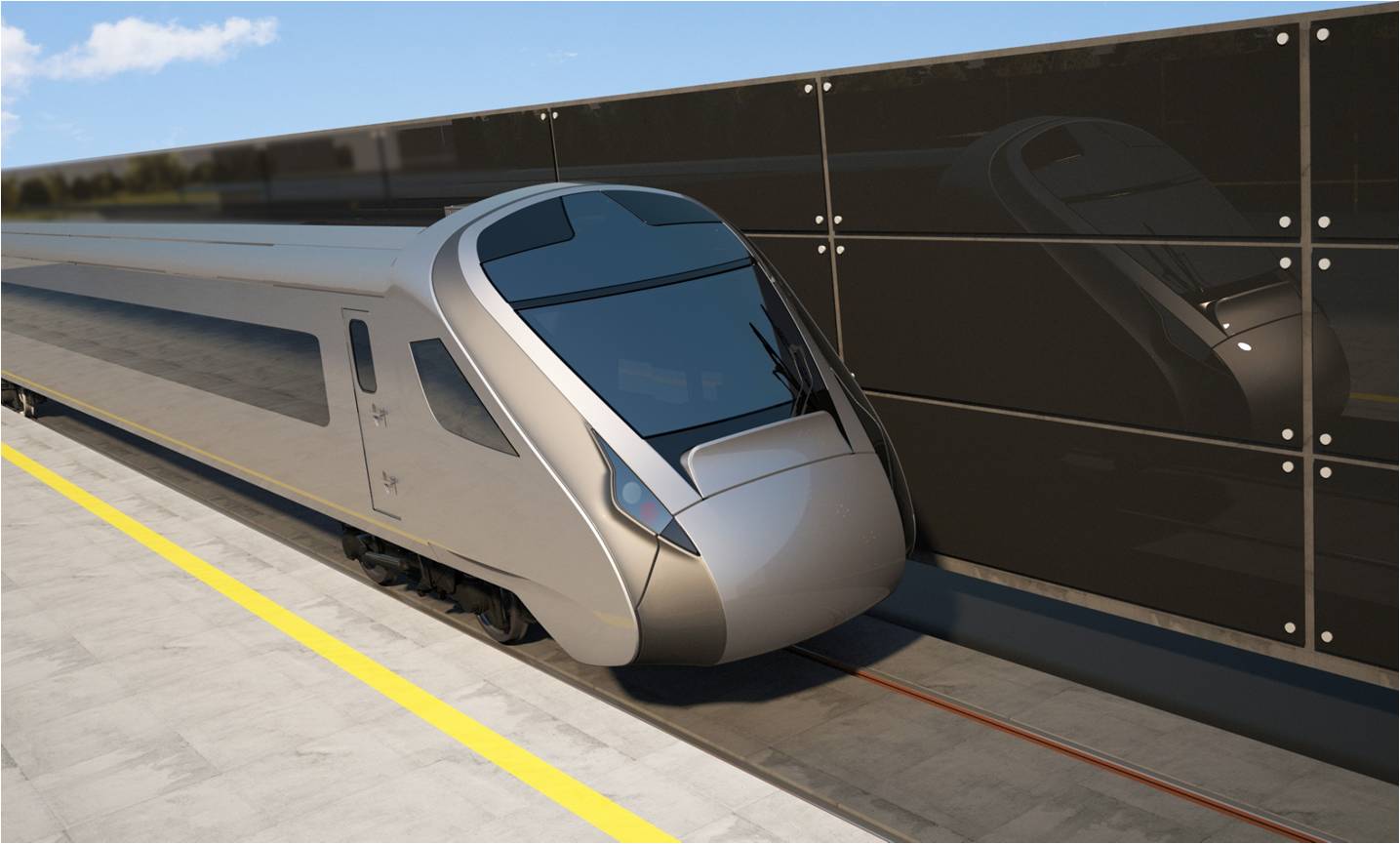 Exhibitor Profile
New products and technologies, innovations, and services for production, running and maintenance of Rail Transportation System from the following segments:
Coach Design
Mechanical Products for Coaches
Electrical traction systems
Electrical fittings and controls
Train set technologies
Train Communication network and Passenger Information system
Coaches for Metro and Mono Rail
Welding equipment and technologies for coaches
Companies planning new launches & innovations
Academic Institutions dealing in the rail sector
On -board entertainment and catering services
Agencies for analysis, consulting, development & planning
Anticorrosion and paint technologies for coaches
Domestic Application Form
Overseas Application Form
LAYOUT
Overall layout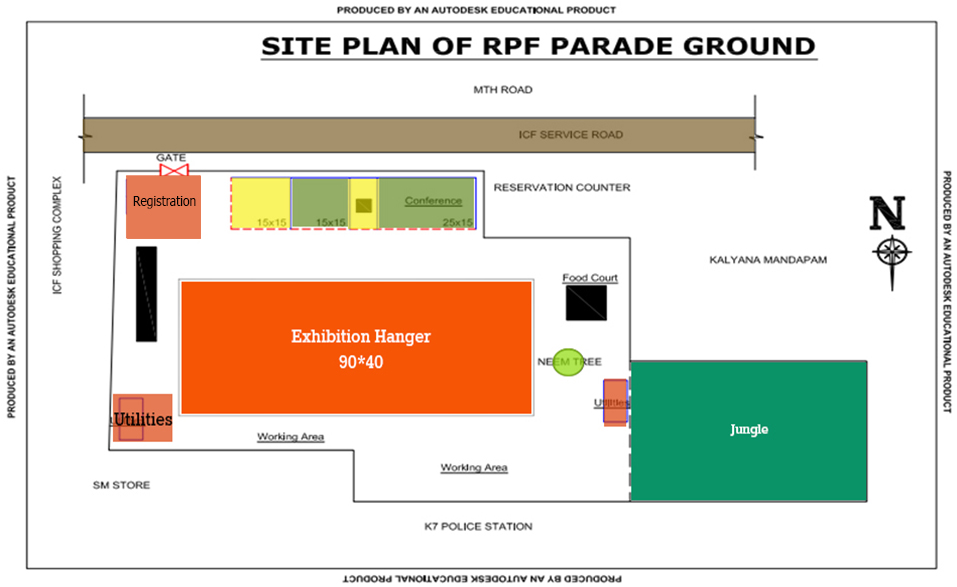 Exhibition Hanger Layout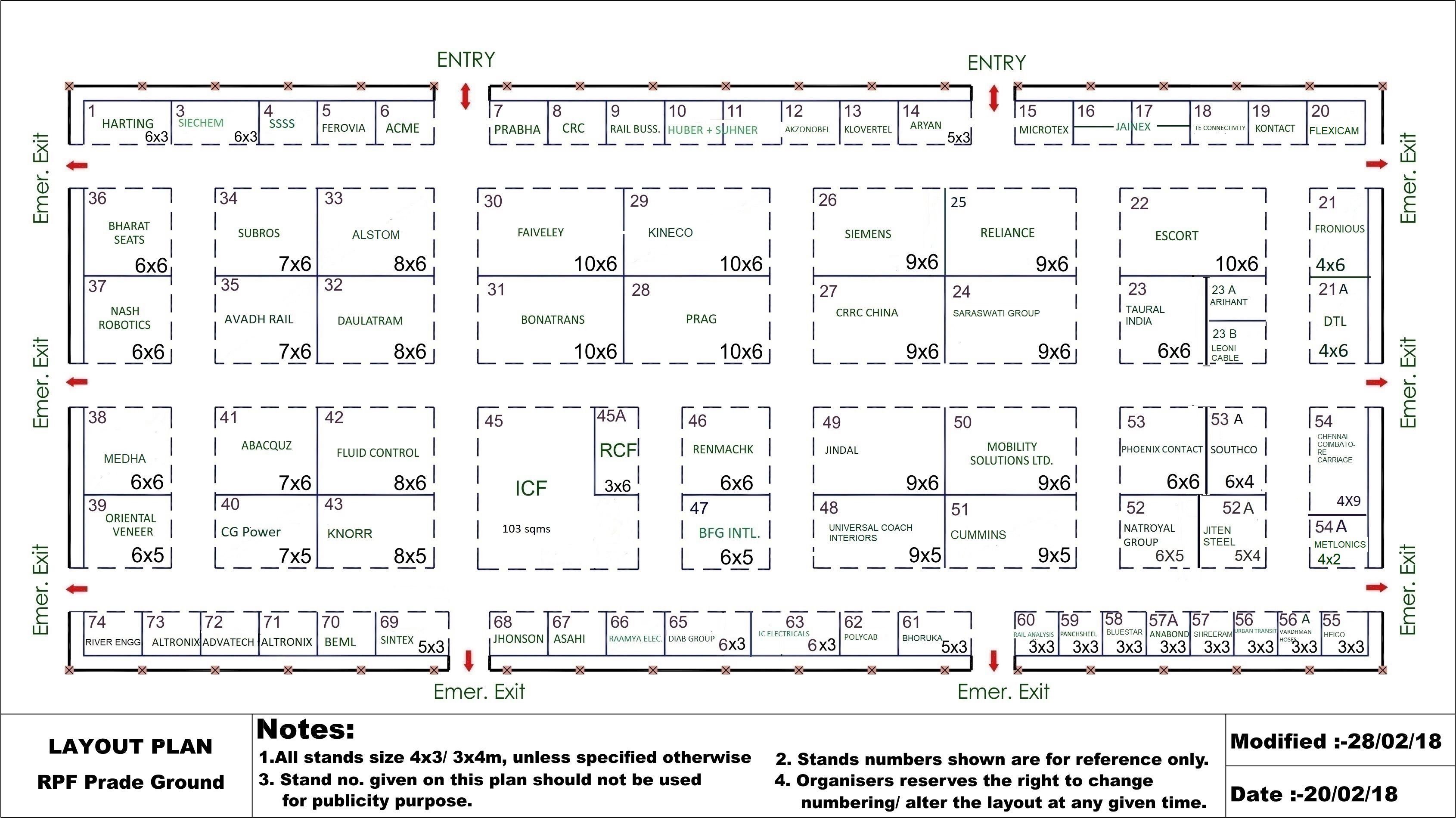 CLEARING AND FORWARDING AGENTS
Mr. SOMNATH DUTTA BUHARIWALA GLOBAL PVT. LTD.
1310, Pragati Tower, Rajinder Place New Delhi –110008, INDIA
Tel: +91-11-25861228, 25728684
Mobile: - +91 9911117909
Fax: +91-11-25861229
E-mail: delhi@buhariwalasglobal.com
Mr SUSHIL KUMAR R. E. ROGERS INDIA (P) LTD.,
1, Commercial Complex, Pocket H & J, Sarita Vihar, New Delhi—110076, India
Tel: - +91 11 29945402
Mobile: +91 9818451472
Fax: - +91 11 26949803 / 5900
E-mail: sushil@rogersworldwideindia.com
Web: www.rogersworldwideindia.com
Mr SANJAY KULKARNI ORIENT MARINE LINES PVT. LTD.
2nd Floor, 49 Rani Jhansi Road, New Delhi,
Delhi 110055
Tel: +91 11 45359999, 23514052-54
Fax: +91 11 23514055
Mob.:- +91 9810057414
E-mail:- sanjayk@orientm.com
Web: www.orientmarinelines.com
EXHIBITOR LIST